Since its foundation in the 1970s, Fasp has distinguished itself among the best specialists in this specific sector and today, thanks to the continuous search for the most suitable materials and the investment in modern equipment and machinery with robotic cells, the company is able to produce various types of seats for the driver's cabin and a large range of convertible benches and bed benches. 
Driver and passenger seats production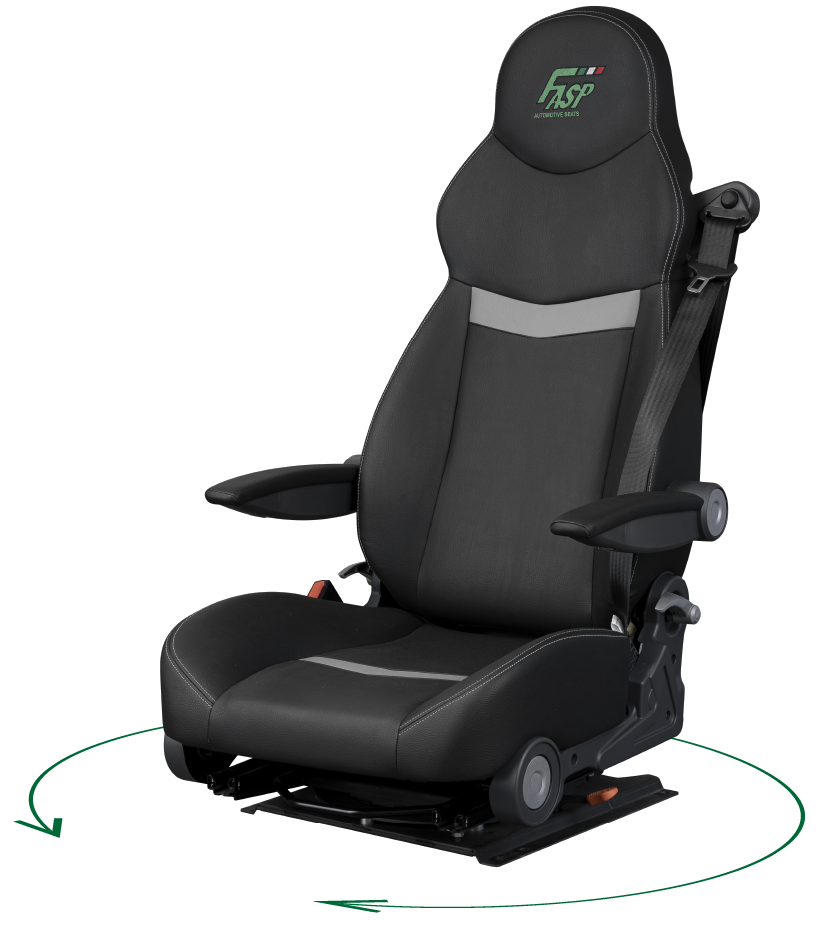 All our seats are tested and approved in the various classes provided for in the first system, ranging from M1 to N3. Fasp is equipped with a very modern station for static-dynamic and tear-off tests, which allows the verification on site of some standards including all the R14 and R17, except for launching on the sled.
Production of sled benches
Design, safety, sturdiness, practicality, comfort: the characteristics always present in a FASP seat.